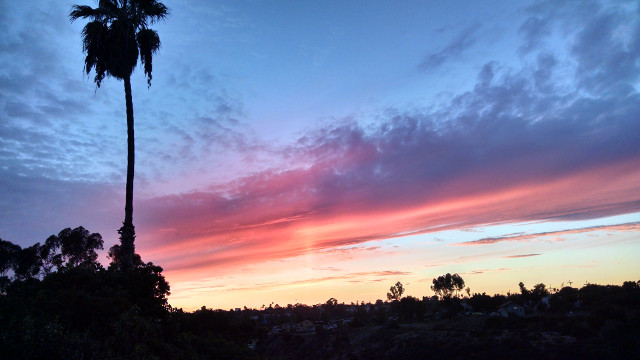 Results
I work with you on a personal level to determine the best solutions for your unique needs, then leverage my seasoned expertise to achieve the best possible results.
Relationships
I am your trusted partner in success. I offer a full range of professional services at a fair price and give you the individual attention that you deserve.
Relief
Rest assured that when a need arises, I am ready and capable to handle everything for you so you can focus on what matters most to you.
Bio
A native San Diegan, I spent my early & teen years either on the beach or in a swimming pool. I graduated from Hoover High School, then went into a vocational trade; working while paying my way through Business College, with a major in Accounting & Business Law, with minors in English & Business Management.
I was on the path to becoming a Certified Paralegal, when I discovered 'my calling' into the Accounting & Tax Preparation field. After working in a local tax office for 5 years, I was one of the first group to receive the CA CTEC licensing in the early 80s.
Working further into the field, I took & passed the Federal SEE Exam to become an Enrolled Agent, thereby licensing me under Circular 230 & enabling me to practice before the Internal Revenue Service.  I spent 30+ years working in CPA firms, where I received advanced level training in both accounting & tax preparation.  I have implemented many learned procedures I have carried forward, into my own office.  I now have a total of 38 years in experience & knowledge to offer in this field.
A client's confidence in my abilities, along with peace of mind, are the two main goals of my business. I have been blessed with loyal clients, some of whom have stuck with me since the beginning. I chalk that up to the fact that I love what I do!
Each & every client is treated as THE most important person in the world.  You are a celebrity & deserve my undivided attention while meeting with me.  I understand that your time is valuable so our meetings will always be timely & efficient.
If I can help you with your Small Business Money Matters, please contact me.  I guarantee…..its painless!
Customer Service & Professionalism are the focal point of each & every Engagement.
 What is an Enrolled Agent?
An Enrolled Agent (EA) has demonstrated technical competence in the field of taxation to the IRS and is a tax professional. An EA is licensed by the U.S. Department of the Treasury to represent any taxpayer (individuals, businesses, corporations, estates) before all administrative levels of the Internal Revenue Service.